Hear what a few of our Customers Think!!!


Back
"Brocker's Beautys has been in the car business for 25 years and in that time we have sold at least 8000 plus cars. Some people, like with any business, you can never please. Some are what I would describe as being "victims of disorganized thinking". As to customer service and my integrity as a businessman, of the 6000 plus people who have purchased classic vehicles from my company, all of them have been satisfied and happy with the transaction, save just a small handful over these many years. In fact many are repeat customers.
Without sounding arrogant or brash, in all honesty, I shouldn't have to say anything further on the matter, but many of my satisfied customers have asked that I make a statement in defense of my reputation. They are worried about me, and that is nice! My company has maintained an excellent reputation as a dealer of vintage automobiles and well respected among 100's of other dealerships as well. We always recommend people come look at the car they are interested in buying first, to avoid misconceptions or surprises once the car gets to its home station.
Believe me, no one knows more than I do that all that "glitters" may not be "gold" with a vintage automobile no matter how hard one tries to avoid being disappointed or disappointing someone else. As such, we certainly know that each vehicles has its own issues, and they can come as a surprise. When we sell a vintage automobile, the customer understands that we simply cannot provide a warranty of authenticity or otherwise. If you want a warranty with a car, buy a new one, and even new ones can turn out to be "lemons."
Collectors of vintage automobiles understand and accept that everyone takes their turn in keeping the car restored and on the road after purchase. And so, we endeavor to tell the buyer about any problems the car may have in advance of the sale. Especially when they are buying sight unseen! We don't recommend buying sight unseen for a number of common sense reasons. One of them being because we cannot guarantee once purchased the car will meet the buyers "wildest dreams" upon delivery! No matter how good a job Brocker's Beautys does to explain every nuance of the cars condition, there is just no way we can know every eventuality that might be discovered with the sale of any of our vintage automobiles. Unless we have restored the vehicle from the ground up, we just have know way of determining what every nut and bolt in that car might do. We certainly cannot run something like a "car fax" on the vast majority of the cars we sell, they're old! We in turn rely on the representations of the person or dealer we buy the car from initially and our own inspection and test drive after we put the car into inventory. Please view our numerous "testimonials" as well as our "A+" rating with the "Better Business Bureau" and I think it will be clear that we try our best. Thank you for business and continued support! Steve Brocker (Owner/President)

Steve,
"Hello Steve We have received the mustang. It is very nice. Thank you. My son loves it"!
Wendell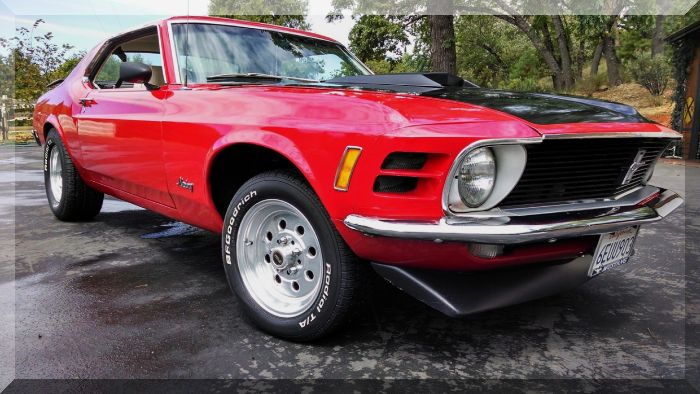 Steve,
I love the truck! Drove it all the way back home to the S.F. Bay and I get thumbs up everywhere I go.
Thanks so much! Vance
"I love this car she's in very good condition, I was worried a little bit as buying over the phone is like
a poker game but I'm glad I trusted you. I'll write a review on your website. "
:-) Reginald Dewitte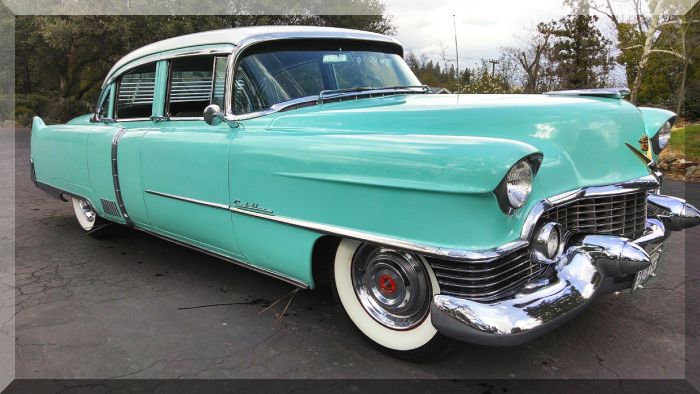 Hi Steve,
"Finally got to see the T&C, it's beautiful. Many thanks for it and all the help in coordinating the transport".
Best, John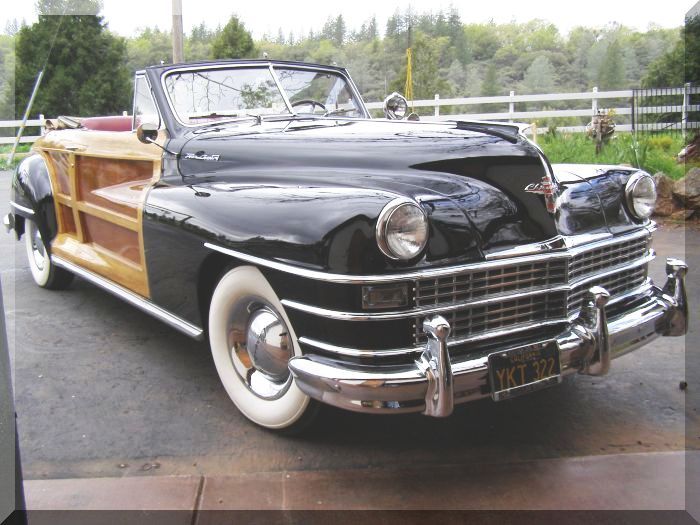 Hi Steve,
Thank you so much, the car arrived this afternoon and is even nicer looking than expected! We've been out for a drive and love it. (Training myself to fully stop at stop signs so as not to grind the gears is going to be hard. I am a practicioner of the rolling stop...) Fits into the garage. Greatly appreciate the full tank of gas as well! One question, after a 15 minute ride the radiator was leaking. Nothing sounded off with the engine, the gauges didn't show it running overly hot, just the radiator was leaking. Normal?
Thanks again!
Regards, Allison
My 56 Fairlane arrived Thursday 17, to my door in Australia safe and sound. I'm happy with the overall contusion, which is as you described it,
Thank you and all the best. Dave Young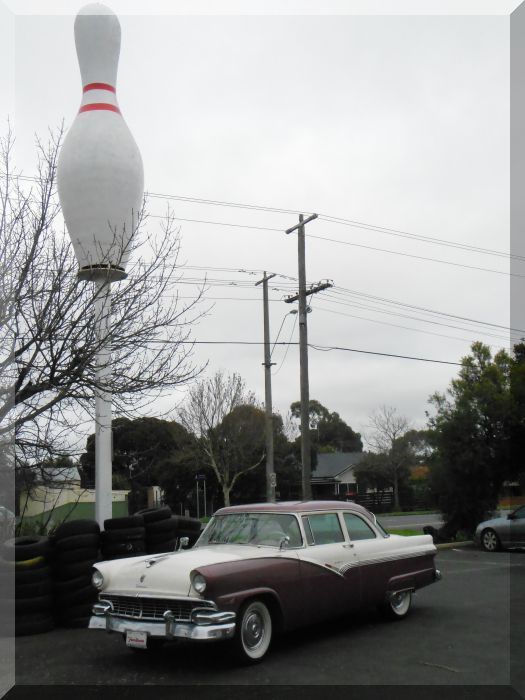 "I thought I would take the time to let you know how satisfied I am with the 1970 Mach 1 that I purchased. I could not be happier! I feel I got a fair deal and more importantly the car was as advertised and as represented in the pictures that I received. I have received nothing but compliments on the car and I received a second place in the first show I entered! With a few minor details it will be a true show stopper! I felt it only fair to let you how satisfied I am. I will recommend Brockers Beauty's to my friends!"
Sincerely, J. Gries Long Grove, Iowa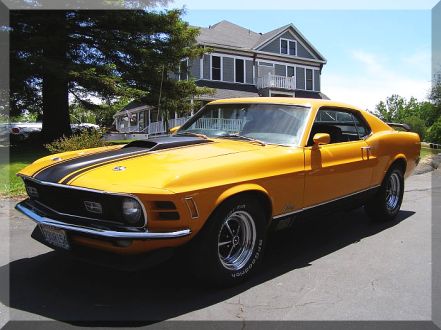 Mr. Brocker,
I received the truck last week and absolutely love it! I have already begun the process of adding a few new parts and making some minor improvements. Thank you once again for making this whole process such an easy experience and giving me the fair shot at this. You're a gentleman and a scholar and please let me know if I could ever be of testimonial value for your business. I'm the envy of Fort Bragg every time I drive it!!
V/R,
1SG Andrew Garate

"I just received the car from the customs. I am truly very satisfied with such 

and how we dealt together. 
Definitely when I buy another antique car I will refer to Brockers.

  

Thanks so much for your time, 
honesty and assistance." 




               

Best Regards

  

IZ Malta/Europe
"I was looking for a 1960 El Camino for some time when I saw yours and purchased it. Car was exactly as you represented it to be. I am very pleased. Thank you for a fine car!
R. Vernal, OH
"Thank you for a very nice car"
T. Imig KS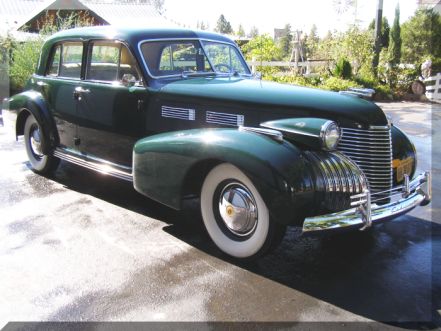 "Very professional, good quality car...happy to do business with you "
DR Europe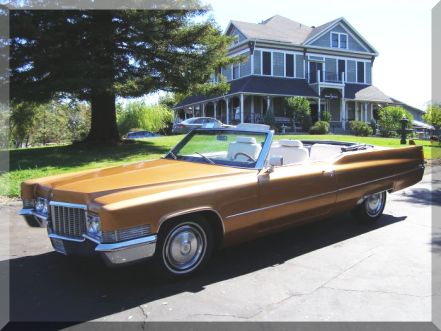 "Real nice car...just as described, exactly what I was looking for"
DL NV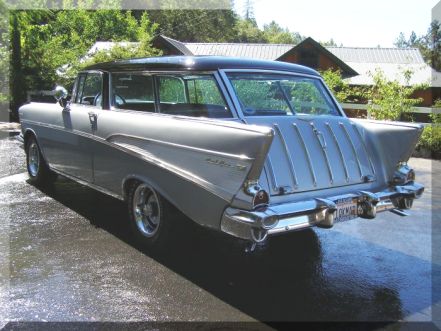 "Car exactly as described...thanks"
WM, CA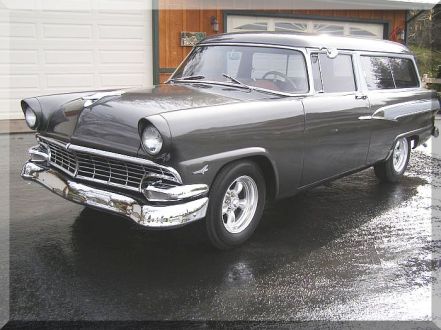 "Lovely car....thank you very much"
BP, CA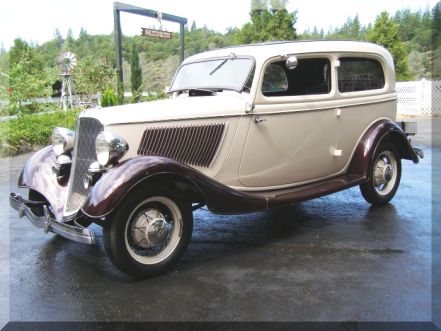 "Thanks for a good car and a good deal"
HN, CA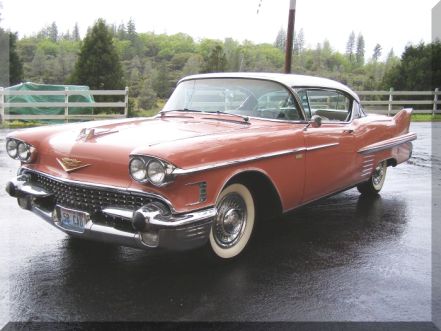 "Thanks for making this transaction as easy as pie!...Great car!"
D. Brennan, Michigan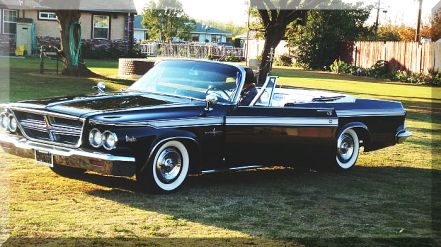 "Love the truck...couldn't be happier...thanks for making this such a seamless transaction...happy to be the proud new owner."
B. Coleman, CA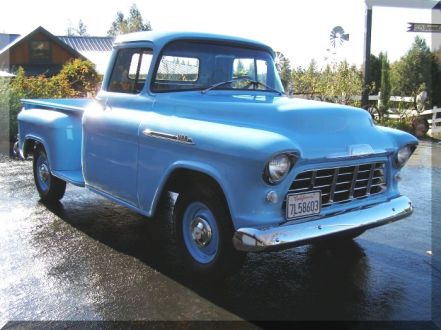 "It was a pleasure doing business with you. The Dodge now looks and runs like brand new. Thank you for all of your assistance"
J. Eakin FL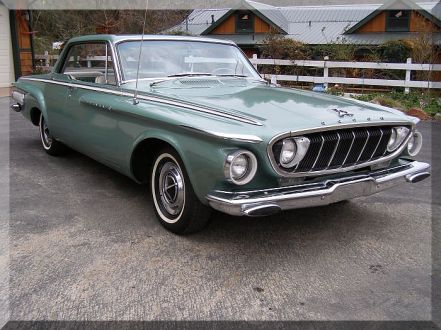 "Thank you for a very good original car!"
AD, Belgium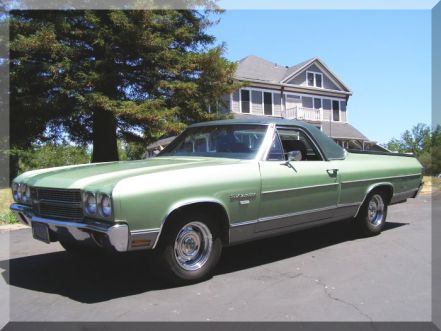 "I just want to let you know how satisfied I am and how much I enjoy the 1947 Dodge truck. It gathers looks and always creates complimentary conversation when I drive it around town. I truly appreciate your efforts in helping me with this very nice vintage pickup."
J. Sheppard. Florida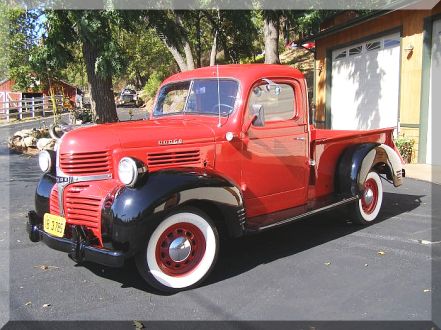 Really like the car...it is very nice...thank you!
S. Turner, VT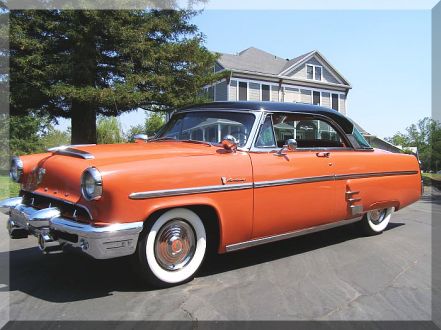 "Just got the 69 Charger...love it...thanks!"
I. Diogu, Louisiana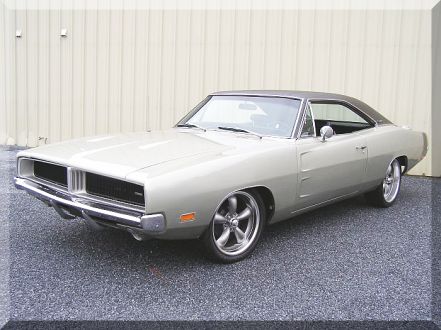 "Gentlemen – a sincere thank you for the 1934 Ford truck. It is far better than I expected. Everyone here is really talking. It doesn't compare to anything else anyone has seen for this price. I am very impressed and very well pleased. It's really something else!"
J. Browder, Kansas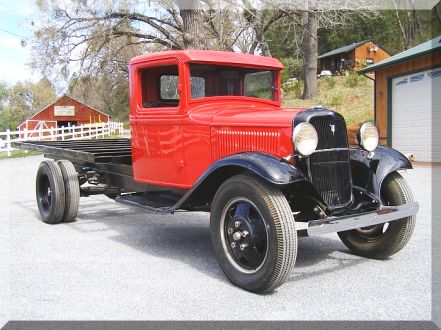 "Mr. Brocker... we are very pleased with the Lincoln. As you stated it is a very nice car.
We will buy other cars from you in the future. Thank you very much."
BC, Brazil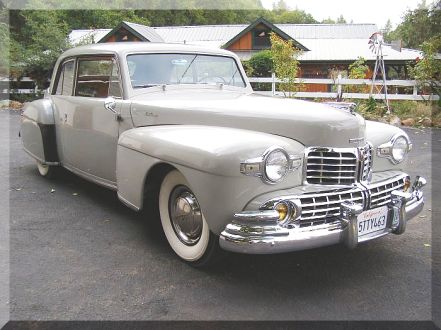 "Tears of joy when we received the car...nicer than we expected. Thank you!"
SS, Florida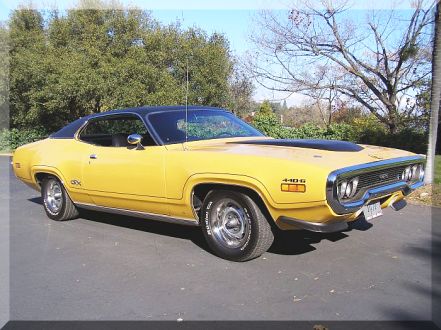 "Yesterday I had the opportunity to see and drive the car. They did Dyno testing and adjustments to suit the elevation change. The car is fabulous and exactly what you. Part of the MOPAR club was at the racing shop when the testing was done. There was nothing but praise and positive comments about the condition and originality of the car. Thank you for making this a very pleasurable experience. I am sure there will be more business in the future. Thanks again."
S. McKay, Canada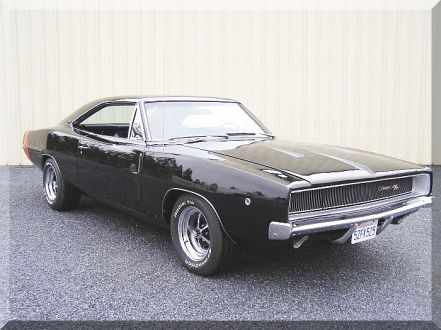 I wanted to drop you a line and let you know how much I am enjoying the 54 Buick Special I bought. It arrived on time and in excellent condition - just the way you described it. I am very happy with the car and have been driving it almost daily. Sure, there are a few things to tinker with, but that is what makes the car "come alive". I have been getting a lot of attention and "thumbs up" when driving it! My kids love riding in Daddy's new "hot car". I can't thank you enough for such a smooth and honest transaction. It is nice to know there are at least 2 honest car collectors left in the world!
Thanks again,
F. Door Puyallup, WA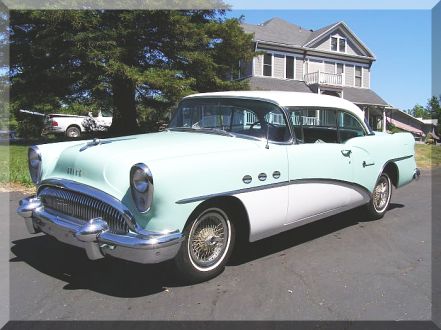 "Gentlemen, you guys are good...solid cars like this are very, very hard to find. Thank you for a fine automobile."
C. Lingle, NC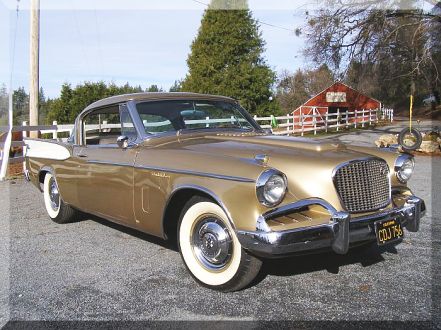 "Thank you for all of your help with everything. The car is great!"
D. Parks, CA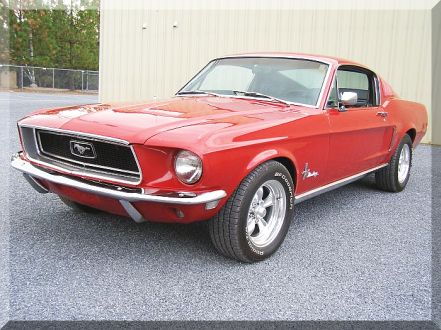 "Just received the car...it fired right up and I drove it straight to the gas station! There are little things that I plan on fixing but it looks and drives great..everywhere I go people stare at it and ask me what kind of car it is...I love the color...thank you!"
R. McClearen, CA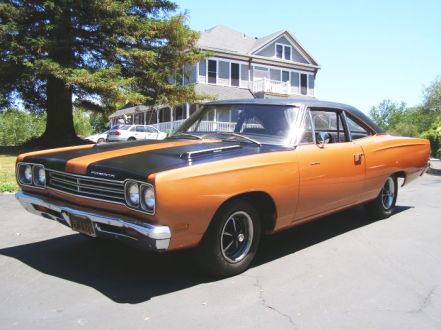 "Hello, I wanted you to know, the Pontiac arrived in good order...just needed a wash...thank you for a nice car"
M. Thompson, ENGLAND
"The car has arrived in Ontario and it is in wonderful condition! Thank you very much."
V. Newman, Canada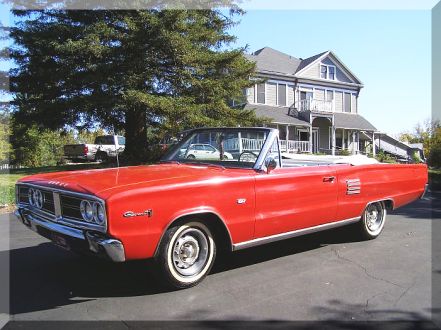 "It was a pleasure doing business with you! The transaction went very smoothly and the car was delivered directly to my doorstep in a timely manner. I love my 260Z...thank you!"
E. Arthoffer, CA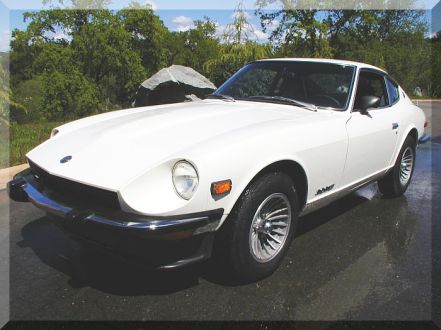 "Thank you for the Lincoln Zephyr...it is a very nice car...if you ever need a referral, you can count on mine!
J. Glynn Illinos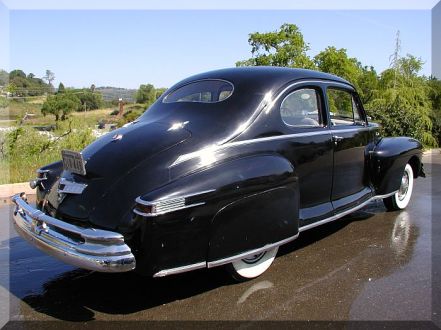 "Gentleman, I put my faith in you all the way from Mississippi. The shipper delivered a 1959 Corvette even nicer than you described! This was my first antique car purchase and it was perfect! Thank you so much."
T. Peeler, Mississippi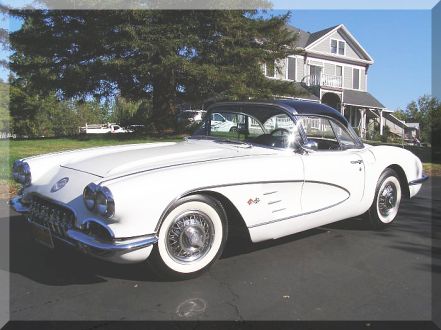 "We are very pleased with the car...it is nicer than we expected! It was a pleasure doing business with your company. No communication problems, no misrepresentation...Nothing but pure professional service. Your cars are excellent finds...I'm considering another piece from your collection right now! Thank you very much."
J. Star AZ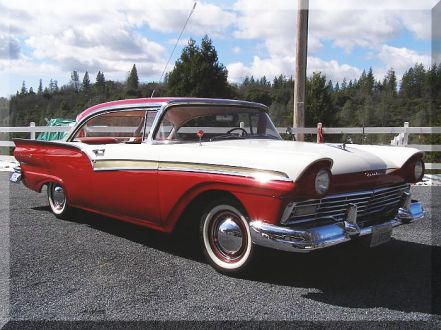 "Thank you for a great car! This is my second purchase from your collection and I am very pleased. You have real nice cars at fair prices....I won't buy my classic cars anyplace else"
T. O'Day CA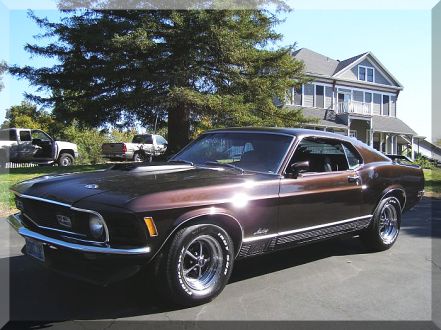 "Just received the 1969 Road Runner...she is a NICE old MOPAR. A few minor items to tinker with...that's what these classics are all about. Thank you very much."
W. Despathy, Florida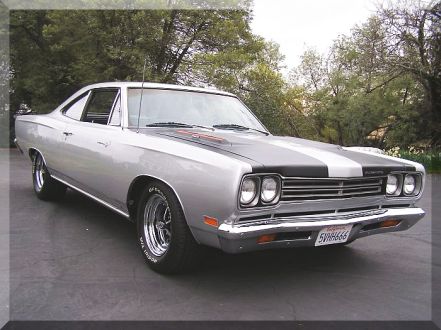 "Just received the 1970 Mustang Fastback...it is excellent! Even better than described...I am very happy! Hope you will help me find a Pontiac Trans Am to go with it! Thank you for a great car."


F. Naoe, SD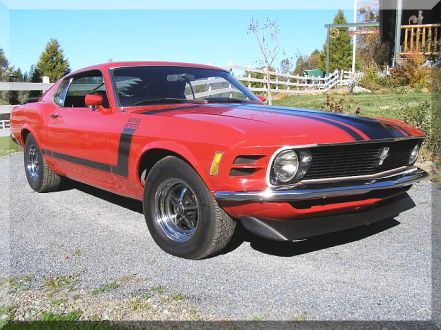 "Gentlemen, my purchasing experience was both courteous and professional. The delivery of the car went well. I have a few minor items to tinker with otherwise all is well. Thank you very much!"
C. VanRyn, CA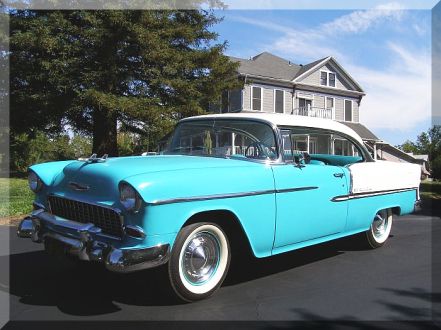 "I just received the Mustang GTA. It is excellent! Thank you, I look forward to acquiring other cars from you in the future!"
M. Braun, Germany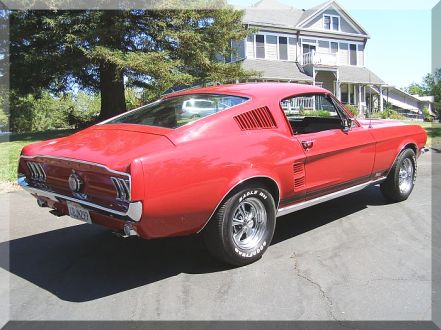 "Gentlemen , I want to thank you for a wonderful car and a great experience"
G. Bradley, Utah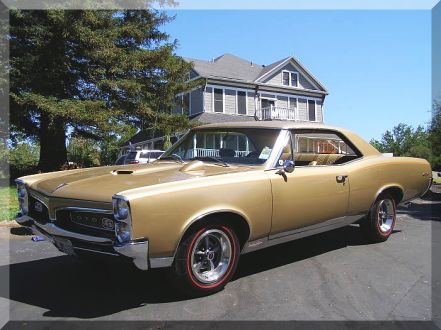 "I am very pleased with the car along with the service and communication I received. If I purchase another vintage vehicle Brockers Beautys will be my first contact! Thank you for a great car!"
E. Thompson, WA.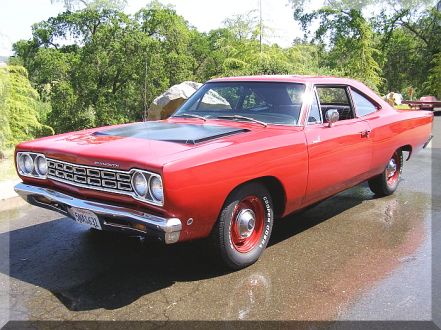 "My wife and I are really enjoying the car. We've received numerous compliments and we are proud to be the new owners. Thank you for all of the help"
D. Eckert, Ind.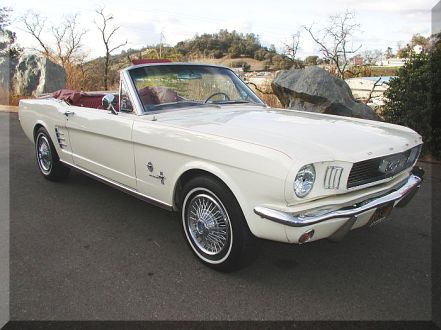 "Thanks guys! This is a great car - I'm a happy boy!"
J. Ponce, CA.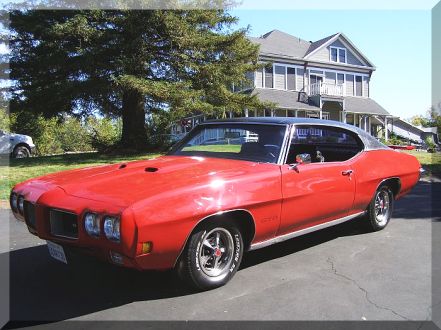 The 66 Mustang rolled out of the truck as scheduled and just as described. This was my second Brockers Beautys purchase with no surprises. No doubt, my next purchases will be another "Brocker's Beauty. Thanks!"
J. Smith, Florida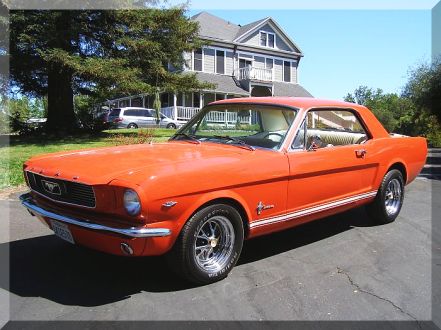 "I just want to thank you for the beautiful car! I am very satisfied with the Mustang, and I was actually surprised at what excellent condition the car was in for that kind of money. I will strongly recommend Brockers Beautys to anybody that is looking for nice car´s from the USA."
J. Blomgren, Sweden.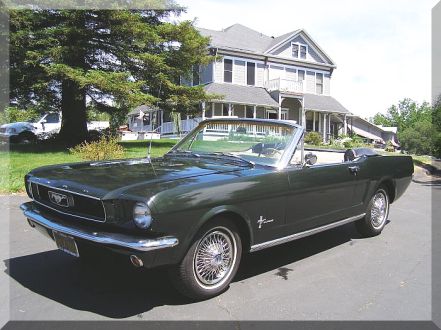 "My 1966 cuda is a gem! She looks and drives great. You guys were fantastic to deal with. You helped me with all questions and concerns, and were truly professional...really great to do business with. I would buy another car from you in a heartbeat! I will recommend Brockers Beautys to all my Mopar and classic car friends. Thanks again for a smooth and professional deal."
C. Schaible, NJ
"I am absolutely delighted with the 46 Chevy. It is my dream truck and I feel so fortunate to have found it. It is in wonderful condition. Your description of it was right on. Thank you so much!"
C. Longnecker , CA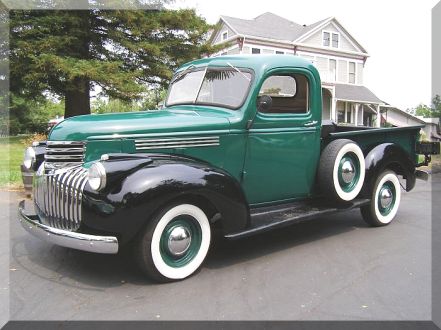 "Thank you so much for the 1966 Chevy Chevelle. The car is 40 years old and I am 56 and have a lot of memories about such. It is just what may wife and I wanted. Thank you for all of your assistance. I hope we can do business again. You guys are great!"
R. Davis, Virginia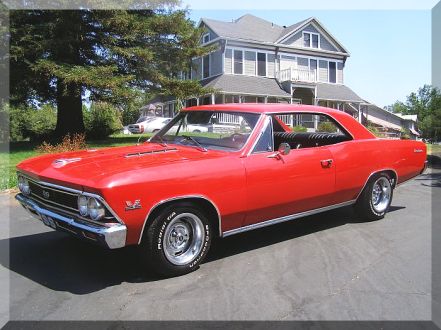 "You guys are a top notch outfit! You represented the car to me EXACTLY how it was and went above and beyond in helping me make my purchase of the car and the extra motor that came with it. Thanks for all of your help!"
D. Frazier, Oregon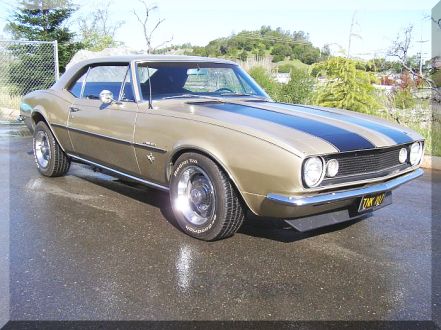 "I am very happy with the deal on the 63 Galaxie! Everything on the car is just what was described to me. I had the car in a show the same day that I received it! I hope to do business with Brockers Beautys again. I will keep in touch. Thank you!"
B. LaSalle Ontario Canada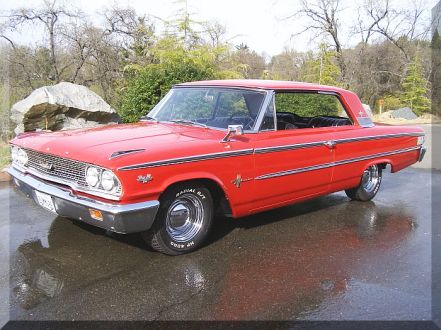 "Very nice to do business with people that actually do what they say they will do...thanks!"
J. Phillippi, Minnesota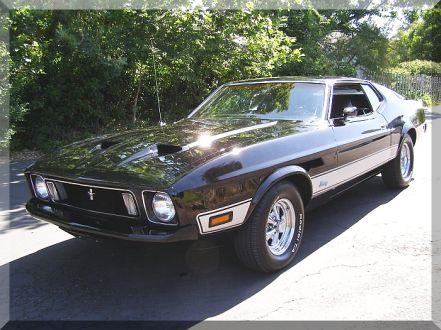 "My compliments to the associates at Brockers Beautys regarding my recent purchase. The vehicle was represented honestly and with integrity. Everything was exactly as stated! Without hesitation I will make another sight unseen purchase from Brockers."
D. Burns, NY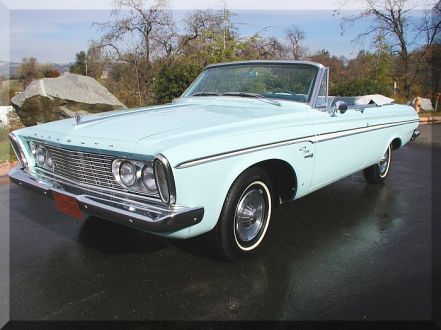 "The car is as it was represented and we are very satisfied. We would certainly buy another car from you."
D. Lundington, AZ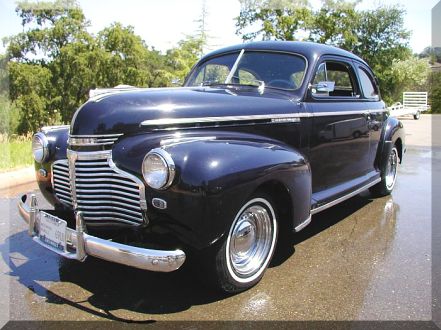 "Everything about the car was just as you stated...shipping was good......the car is in excellent condition....thank you!"
R. Lovering, NH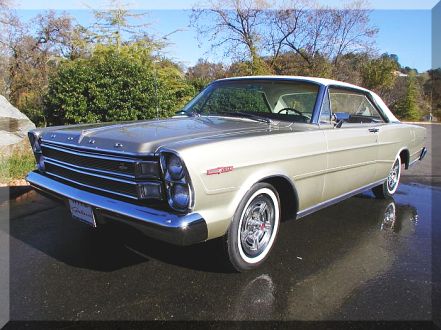 "The 1959 Thunderbird I purchased is a very nice car! I enjoy driving and showing it regularly."
S. Tate, WA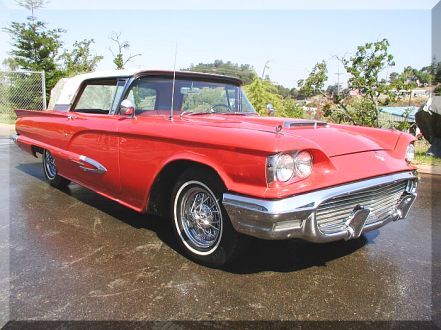 "Just received my third car from you and I am again very satisfied. Your cars are excellent...and your prices are near wholesale! All have been professionally and honestly described. Nothing but fabulous service. You have a great team. Thanks to all of you from Germany!"
P. Ewerhan, Germany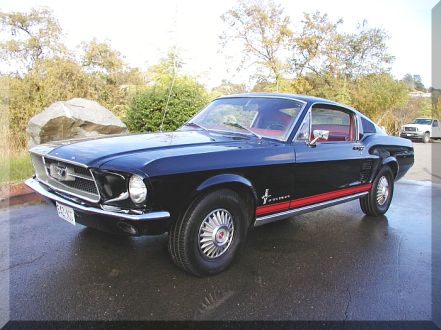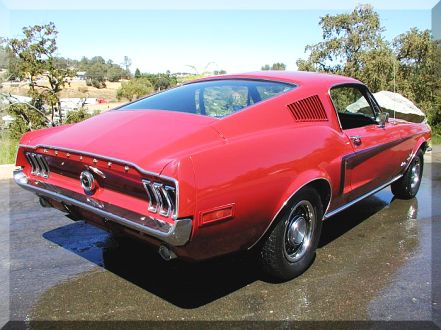 "The car is breathtaking....I love it!"
J. Perez, CA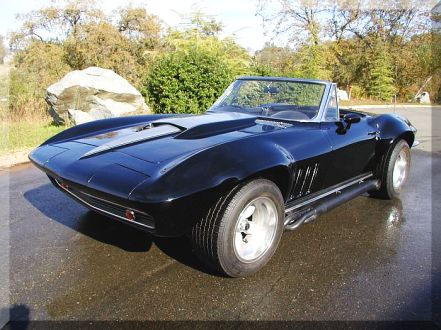 "Thanks guys...the 41 Buick is a great car! "


W. Smith, CA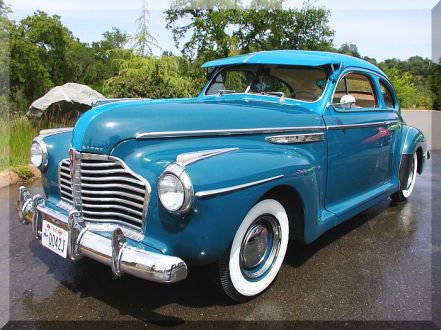 "I am very pleased with my recent purchase of the 1956 Bel Air. The car is as you represented it to be and it was well worth the price I paid. I looked at a number of cars within 500 miles of my home only to be disappointed. I currently have one more stall in my garage for an additional collector car. Would I consider buying another car from Brockers Beautys?....YOU BET!"
D. Staggs, Ark.
"Thank you for your communication during the purchase and for the accommodation you made for me to take delivery. I truly believe I got a nice car and fair value for the money. I hope to do more business with you in the future. Thank you again." B. Dain, Utah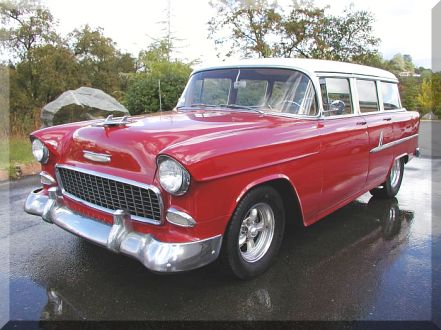 "Wonderful to deal with! You guys we very honest and up front...thanks for a great car!"
D. Haas, MI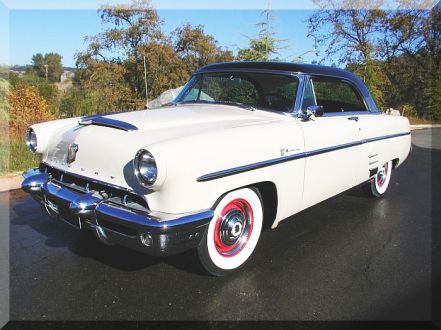 "Great Car! It was a pleasure doing business. Very friendly, fair and straightforward!"


K. Barley, CA.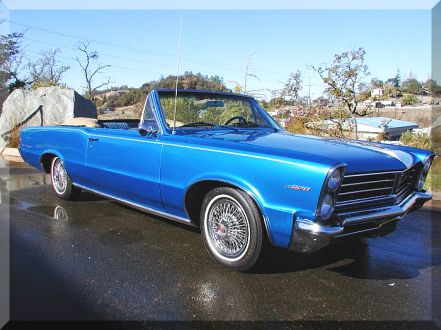 I can honestly say, that as a collector since the mid 1960's, one of the BEST finds I ever made, dating back to 1998, was not just a car, but a reliable and dependable source for many cars yet to come.
Since 1998, not only have I purchased numerous cars from you, but I have recommended Brockers Beautys to a number of my friends, who have also bought collector cars from your company.
I must admit, until I purchased my 1966 Caprice Classic from you, (almost 2000 miles away from where I live) I had never purchased a collector car without being able to touch it and make certain that it was being accurately described and was worth the asking price. My anxiety and concerns over having done something so outside my normal safety zone, were quickly put aside when the car arrived. It was as you and your staff had described it, and actually even better than I had expected.
Needless to say, prompted by that positive experience, it was not difficult for me to proceed in purchasing many additional cars during the past eight years.
As a man in my mid 60's, I would like to thank you for making it so easy for me to enjoy my one and only hobby. I look forward to our continued relationship, along with the growth of this great hobby.
R Giles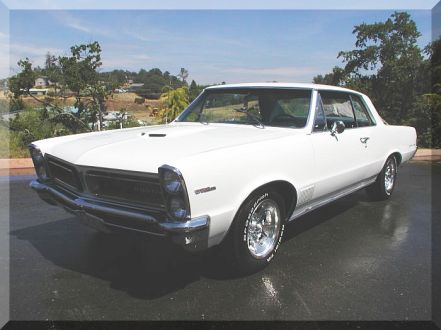 "I am very pleased with the car I bought! These gentlemen took a lot of time going over things about the car and were very helpful in explaining the features and conditions on it. Thanks again...I am very happy with the car!"
J. Stotts, CA.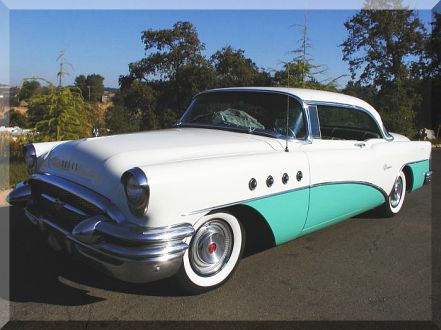 "I was very pleased with my purchase of the 67 GTO. After the deal was made for the purchase of the car, the team at Brockers did some investigative work and found the original GTO motor which was kept by the owner in his garage. The original motor was recovered by Brockers and given to me at no additional cost! The courtesy and professionalism shown by these guys are to be commended! All I can say is thank you and continued success!"


J. Haggard Illinois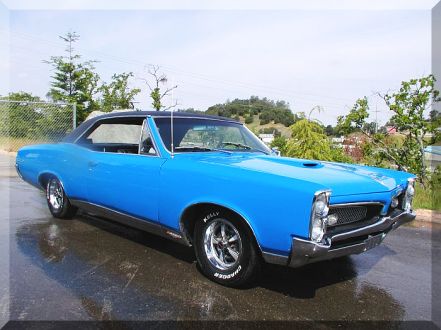 "I am very happy with my car! It was just as you represented it to be. Thanks."
S. Sifflet, Virginia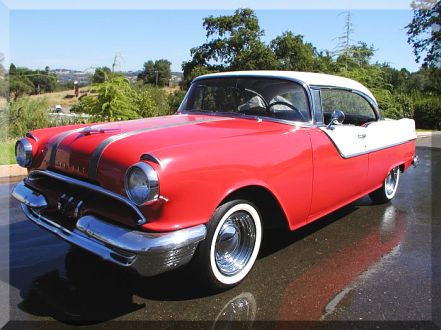 "I bought a 72 Suburban from you guys and am enjoying it as we speak! Your knowledgeable sales staff and your ability to ship the car to me in a timely, cost effective manner made the whole deal a pleasure. The vehicle was beyond my expectations and I check your website weekly because I would like to buy my next vintage auto from you!"


D. Johnson Iowa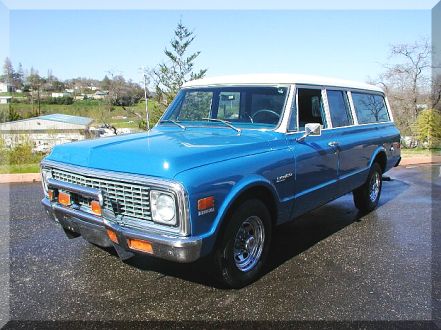 "I am very happy with my 56 Cameo truck. I really got a good deal and it has been a lot of fun to participate in local shows! My biggest problem with your operation is not coming home with multiple cars! I highly recommend you to all that want an honest deal on an honest car.
B. Wells CA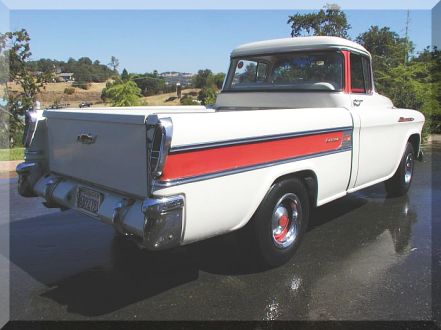 "I was very pleased with my classic hot rod and the courtesy and honesty with which you folks handled my purchase and shipment all the way to Montana!"


H. Davis Montana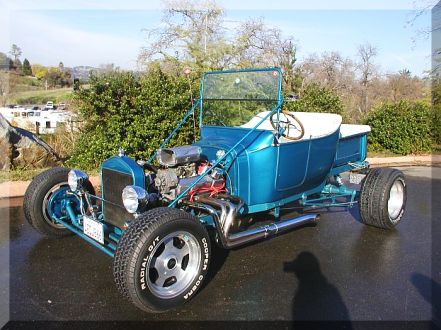 "The Cadillac is a good solid driver....nice body , excellent interior! I will continue to watch your website for new arrivals."
R. Richardson, Delaware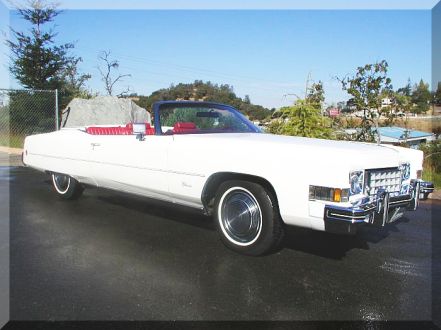 "The 1957 Chevy truck was a pleasant surprise!...it was TOO NICE to leave outside so I had to made space in the garage!"
R. Richardson, Delaware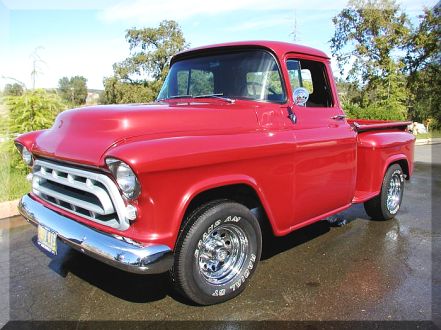 "The 1970 Mustang is a very good car....runs very well! Thank you for being so attentive. I wish you and your dealership much success"
R. Richardson, Delaware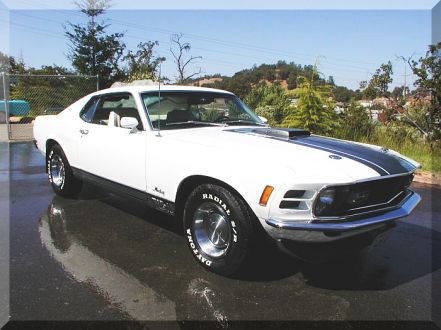 "The recent dealing with Brocker and associates on my 59 Edsel Convertible was fine!"


J. Bamford Florida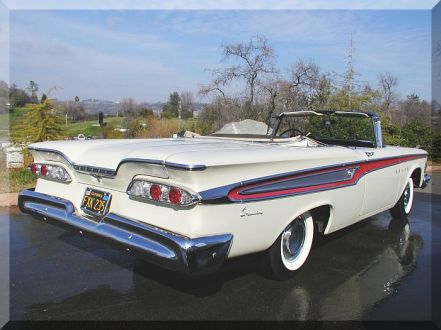 "Overall I am happy with my 37 Ford Convertible! Everything about the transaction was good. Thanks for a nice car!"
D. Staton, CA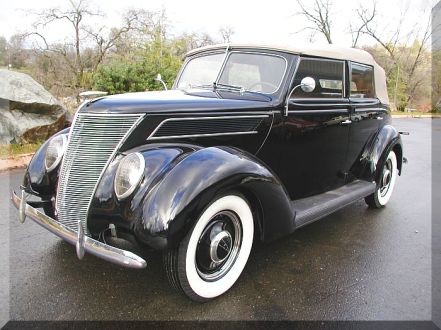 "Great people, very honest and professional.

Easy to communicate with making you feel as if you are part of the family.

The 1956 Ford Pickup I purchased was as described over the phone.

In fact, it was described from right alongside the vehicle when I called about it.

I will do business with you again."



H. Gordon, CA
"The shape of the Charger was described to a "t" so when I arrived I wasn't disappointed. The car was exactly as you said it was and everyone was very
good to work with".
K. Lewall, Wisconsin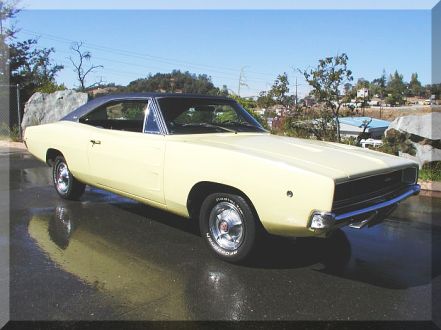 "Our experience with Brockers Beautys was a very pleasant one"
C. Murt , Oregon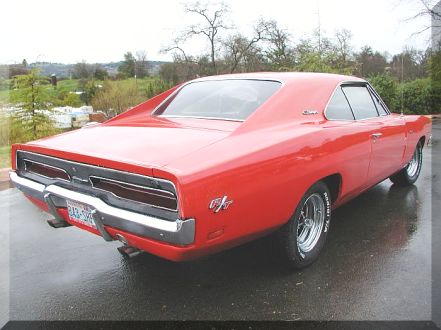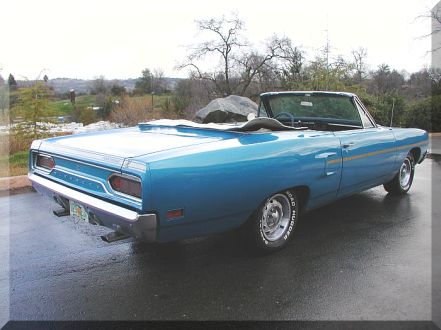 "Thanks very much for a pleasant experience in my purchase of the 1950 Ford pickup. I never once felt uncomfortable or misled. I hope to purchase my next vehicle from you in the future…maybe this time a 70's muscle car!"
A. Keeley, New York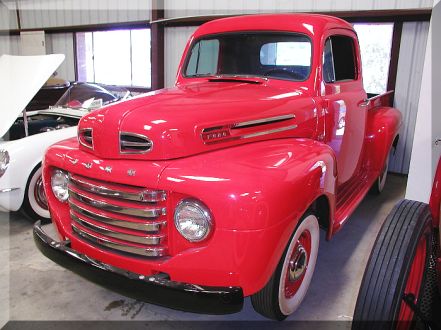 " I want to thank you for the wonderful 55 Nomad! I'm so glad that my
brother told me about you guys!"
S. Costello, New Jersey
"Brockers Beautys made the purchase of my 72 Chevelle go smoothly even though I am in Florida and they are in California. They have professional relationships with financing institution and were able to step me through the insurance and financing in the same professional manner they handled the purchase arrangements.
Thanks for a good car and a good experience."
M. Kimbro, Florida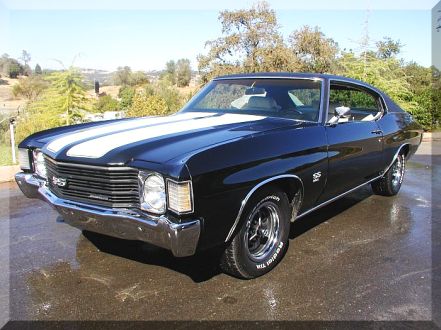 "Car was as described…no complaints!"
R. Dietrich, Florida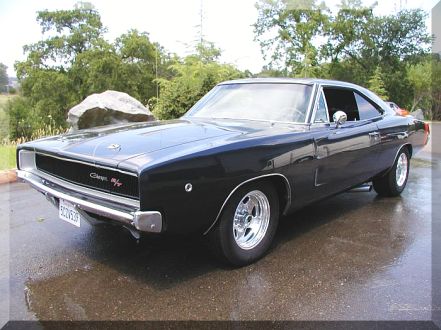 "Good car, fairly priced, good communication! Your transport service was wonderful! The next time I purchase a car I will go to your web-site first"
T. Riggs, CA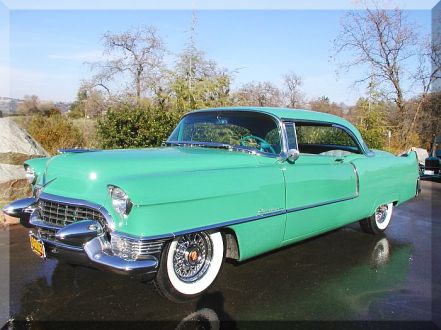 "The 59 VW is running like new! I haven't had a bit of trouble with it since it arrived…thanks!"
J. Smith, Florida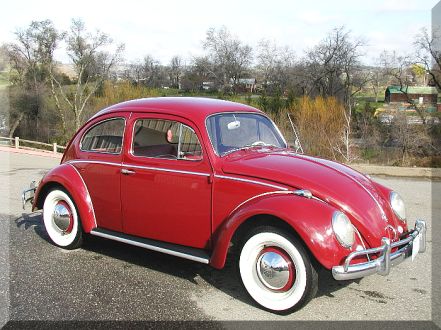 "My car purchasing experience was wholly positive"
E. Bruno, CA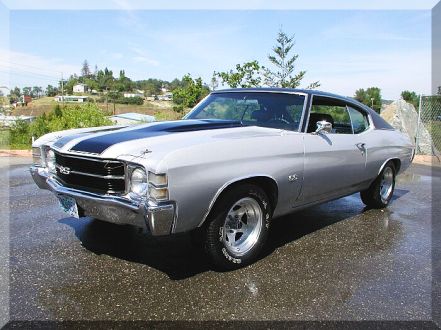 "Thank you the 57 Old Coupe…it is a great car! It runs and drives great, we just love it and plan to drive it to Reno and Hot August Nights this summer!
Thanks again. B. Costello, Nevada
"Like the 56 Belair, good customer service, would recommend to someone"
J. Tahares, CA.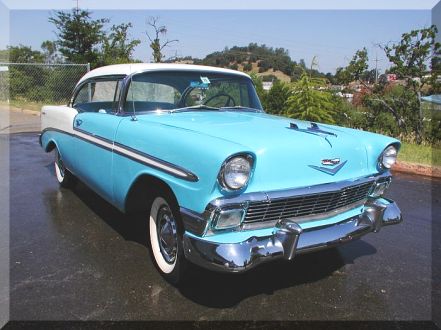 LOVE IT! I waited three years for that bird…the price was more than fair. Thanks to you directly for an honest representation of your car and for doing exactly what you promised". My sincere thanks. D. Holt, CA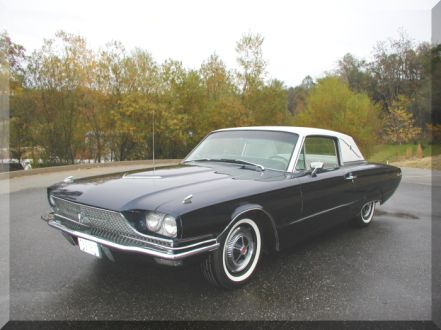 "I can't begin to put in words how happy I am with the 56 Chrysler.
The comment I hear most is that this is a

beautiful old car!
Thanks again…it was a pleasure dealing with you!"
B. Lyons, Ohio
"This was my first purchase of a vehicle on a dealers web-site. First, I got exactly what was advertised. I would not purchase the vehicle if you were not a dealer. I saw the vehicle on your web-site, I called, and by the end of the conversation I knew the vehicle had a new home!"
S. Gross, CA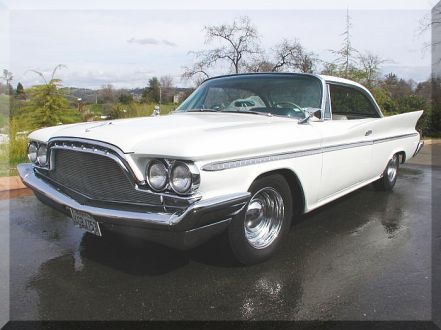 "I've purchased many cars from Brockers Beautys over the years. Your vehicles are always accurately described and fairly priced. Thanks guys."
B. McConnell, PA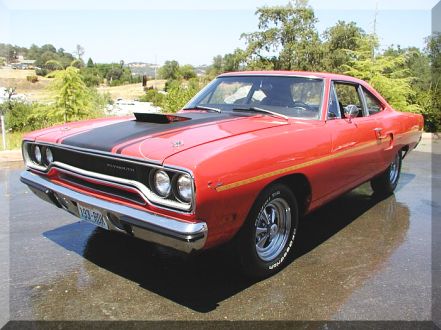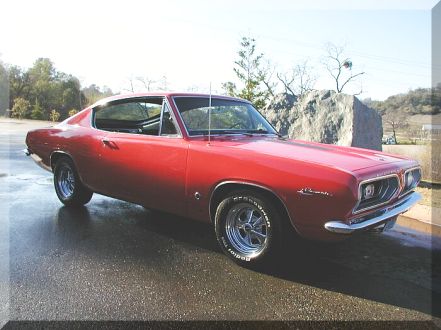 Back